RON HENDERSON
(Director)
has a broad range of Project and Construction Management experience in the Building and Civil Engineering industries, combined with top level management experience in Civil Engineering Consultancies and Project & Construction Management organizations
MARTIN EVANS
(Director)
Martin Evans has 30 years experience in property development and town planning.He has a vast experience in commercial and retail development and also runs the property management business looking after the Group's property portfolio.
KIM HEBDEN
(Marketing and PA)
joined The Brydens Group in 2007, and fulfills two functions across the Group. She does the Marketing for BRYPROP, and is the Personal Assistant to Ron Henderson and Martin Evans.
DEANNE REID
(Property Management)
Deanne Reid has 20 years' experience in the property industry, having worked
in residential and commercial rental and sales, sectional title, property finance and general management.
BEN MOLEFE
(Property Management)
assists Deanne in her task of managing the Brydens Portfolio, and ensuring that our clients are always completely happy.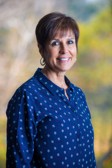 CELESTE MELVILLE
(Accounting)
Joined Brydens Group accounts team in April 2015. She has many years experience in bookkeeping.